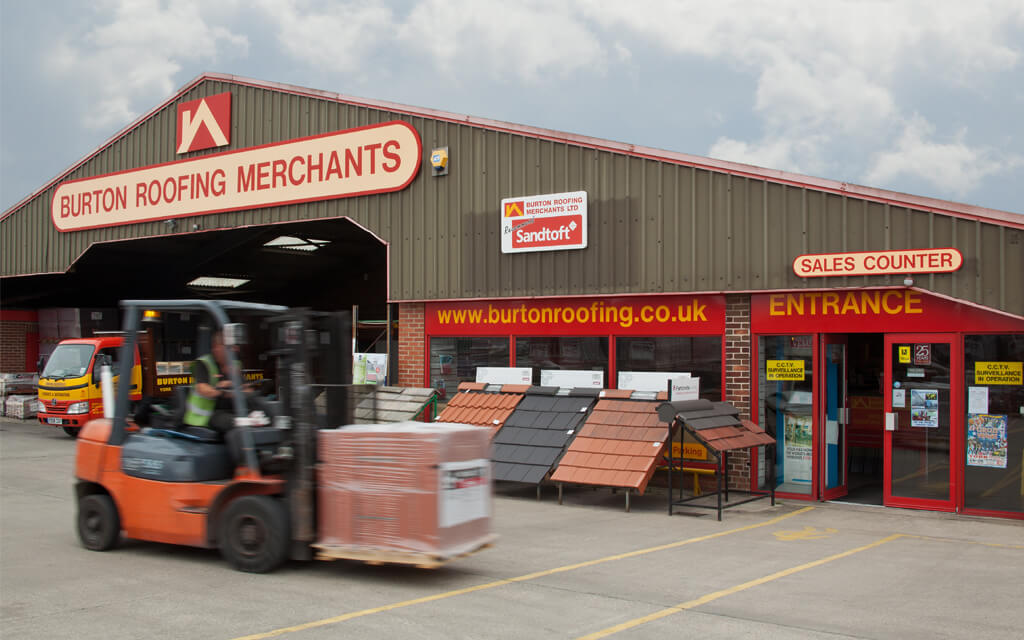 Burton Roofing depot in York
Cupa Group today announced the acquisition of 100% of Discount Roofing, a company that specialises in the distribution of roofing materials, through Burton Roofing, one of the sector's biggest distributors in the United Kingdom. With this operation, Cupa Group reinforces its presence on the British market and its leading position in the slate sector, with the aim of increasing sales of the product for roofs.
Burton, which has been a subsidiary of Cupa Group since 2008, will incorporate Discount Roofing –with a turnover of 4.7 million euros in 2021 and a warehouse– into its business structure, after also incorporating the company Rinus in March 2021. The new group – made up of Burton, Rinus and Discount Roofing – totalled a turnover of 188 million euros in 2021 and will now go on to operate in 38 warehouses, a distribution network that covers over half of the British population and positions it as a leading supplier for the construction industry.
With the acquisition of Discount Roofing, Burton will significantly expand its presence in central and northern England and will be much closer to becoming the biggest distributor of roofing materials in the United Kingdom. This acquisition represents one more step in the internationalisation of Cupa Group, which in 2021 reached a turnover of 401 million euros and a workforce of over 2,400 employees.
Javier Fernández, CEO of Cupa Group, said: "We are very pleased that Discount Roofing has joined our project, and together we are working to establish our products on the British market. This agreement, furthermore, reinforces the increase in volume of trading and assets that the group has seen over the last few years, the levers of growth for which have been international expansion, innovation and the drive towards sustainability in all of our activities.
About Discount Roofing
Discount Roofing and Building Supplies Ltd. is a distributor of roofing products based in Doncaster, South Yorkshire, in the United Kingdom. Established in 1985, it supplies a wide variety of construction materials in stock, and offers a specialist quality service to meet all the needs of its local customers.