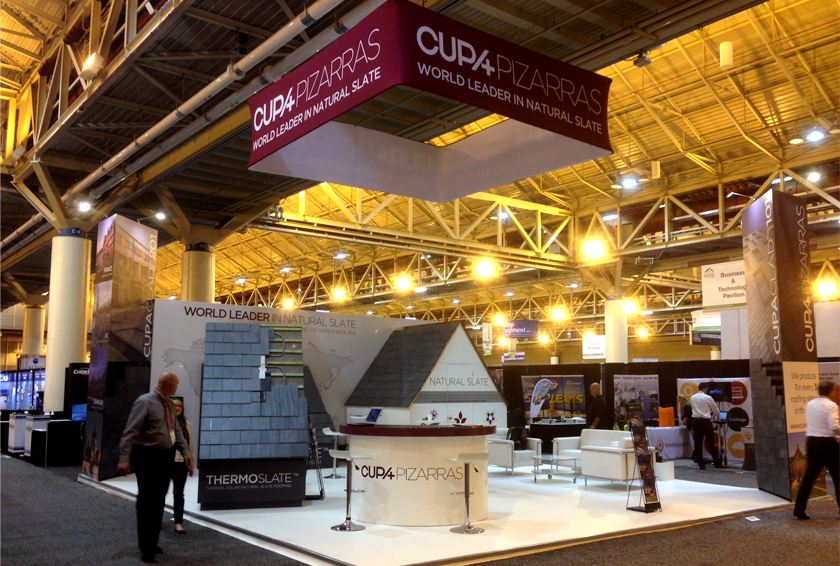 CUPA PIZARRAS will show natural slate for traditional roofing, THERMOSLATE™, the first natural slate solar panel and CUPACLAD™, a complete ventilated facade natural slate system, at booth 2101 in the 2015 International Roofing Expo (IRE).
CUPA PIZARRAS, world leader in natural slate, supplies one in every three roofing slates around the globe. Our 16 quarries and 22 processing plants combine the latest technology with our traditional know-how and craftsmanship. Our natural slates meet or exceed all international quality standards. We extract a wide range of natural slates, available in multiple shapes and sizes.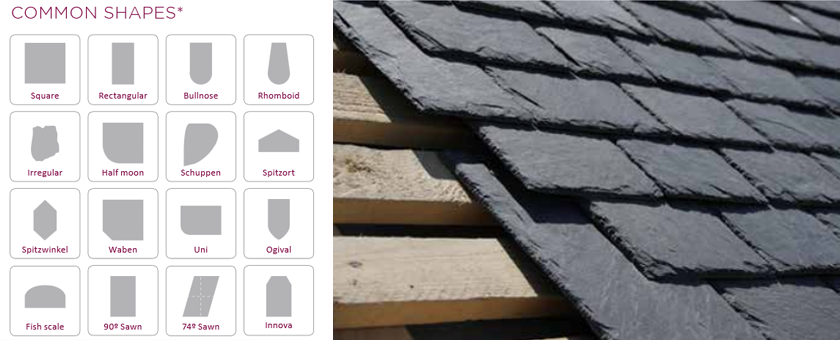 All CUPA PIZARRAS natural slate crates carry a barcode and detailed production and quality inspection data. Each barcode is  unique, enabling reliable identification of individual crates and containing information about the origin of the slate, dimensions, type, test results and quality inspections. Our traceability system even provides information about where and when the slate was processed, and what personnel worked on every individual batch.
NATURAL SLATE FOR HEATING AND FACADES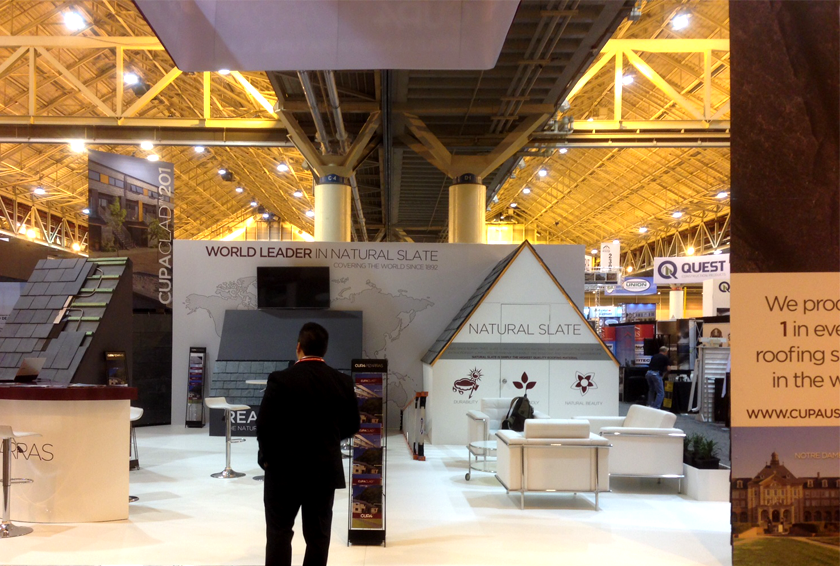 THERMOSLATE™, the first natural slate solar panel, is seamlessly integrated in any façade or slate roof (pitched or flat) and produces energy for heating and DHW (domestic hot water). Born to solve aesthetic issues when rehabilitating natural slate roofs, whether they be iconic buildings and monuments or small houses.
CUPACLAD™ is a ventilated façade solution with CUPA natural slate. The natural slate chosen for CUPACLAD™ systems has been specially selected to meet the requirements of a façade cladding. They adapt to all kinds of architectural creation, both in new construction and renovation, providing a modern and contemporary aesthetic. Traditional natural slate cladding has been reinvented to make it much easier to install and quicker. In addition to this, the use of a ventilated façade is the perfect choice for external thermal insulation.
More information about the IRE.